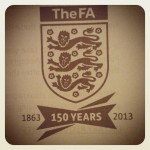 Prince William will present medals to 150 grassroots volunteers at Buckingham Palace in recognition of their dedication to football.
Prince William praised the 400,000 volunteers, Adding the many thousands of volunteers who week in, week out, help to provide the opportunity for millions more people to enjoy football at grassroots level. The recipients were chosen for their outstanding contribution to football.
Prince William will also host a football match at Buckingham Palace as part of The Football Association's 150th anniversary celebrations. The Duke of Cambridge, president of The FA, helped arrange the game between two of England's oldest amateur clubs in the gardens of the famous landmark – marking its first ever official football game, at the palace on Monday October 7.