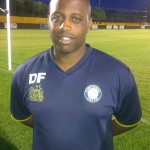 "To everything there is a season…a time to weep and a time to laugh; a time to mourn and a time to dance…" Ecclesiastes 3
Winning the Midland Football Combination's Premier division title in 2011/12 was the climax of a long journey and marked the beginning of a new era at Continental Star FC.
Continental has been a vanguard for nearly forty years providing a unique service for those living in the inner city areas of Birmingham.  Sure, I hear you asking what's so unique about what Continental do, after all, there are several organisations working within the inner city that provide a similar experience?  Some would argue that some of these organisations have even gone on to be more successful; opening an independent 'Free' school for example.  But whilst this is a magnanimous achievement for an organisation that primarily started out as a sporting venture (led by Continental Star alumni) it doesn't diminish the achievements that Continental Star has achieved year in, year out on a shoe string budget.
Over the years Continental Star has prided itself on being able to provide a sustainable service for young people that has been primarily free of charge.  In order to maintain this it was important that, as an organisation they built their capacity; simply put, the more qualified coaches that they produced the more young people they would be able to engage.
Ex-Birmingham City trainee, Delton Francis, had just completed his latest FA coaching award when a chance meeting with Continental Star's General Manager: Lincoln Moses resulted in him being offered the vacant 1st team manager's post.  Delton was enthralled by what he had heard during their brief encounter and was eager to take up his first managerial post.  The next few months (and dare I say years) were to prove to be a sharp learning curve for the new manager as he came to terms with the Continental Star philosophy whilst attempting to stamp his mark on the club.  Delton recalls "…Lincoln and myself had lots of conversations regarding the issues at the club and we decided to have a massive restructure…"  Delton worked tirelessly as he set out to standardise the club's coaching practices: this meant that the training sessions for the junior teams mirrored the training sessions of the 1st and the reserve teams.  Consequently, this saw a positive change in the attitude of the coaches as they began to develop a more professional approach to their work.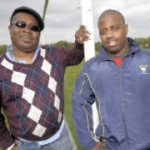 Delton's relationship at a Continental Star could be best summed up as being a symbiotic relationship; he was mentored by Lincoln Moses throughout his tenure as he was entrusted with shaping and developing the club.  For some of us at the club it comes as no surprise that Delton has reluctantly relinquished his role at the club.  At the heart of Continental Star FC's philosophy is a desire to make a positive difference in the lives of the people that it comes in contact with; be it helping a young person to refocus and therefore begin to engage better at school; be it providing opportunities to develop life skills for young people, or be it providing a platform for its coaches to excel.  Therefore it wasn't going to be long before professional clubs began taking note of what was happening at Continental Star.  Not only were the young people being scouted but the coaches too.  The beginning of the 13/14 season saw five of Star's coaches take up roles at professional clubs.
Continental Star is a family club and like any family it is never easy when one of the family members leaves.  Delton and his assistant, Darren Wright, have found it increasingly difficult to manage the demands of both of their roles at Continental Star and West Bromwich Albion and Walsall respectively; it was with deep regret and after much soul searching that they have offered their resignation.   The organisation will, as always look ahead beyond this period of uncertainty with a positive attitude that says: 'The king is dead, long live the king!'  And in doing so, all those involved with Continental Star would like to publicly acknowledge and thank both Delton Francis and Darren Wright for all their hard work and endeavours, and we wish them all the very best in the future.