The Reserves travelled to Pelsall for their opening game of the season, with expectations high it wasn't the start expected as Star went a goal down after just 8 minutes.  A row 'Z' ball not dealt with by our defence afforded Pelsall's forward the opening strike.  Richard Gethin, in goals took centre stage with some fine saves; with Star failing to capitalise on the possession football their play deserved.  Worse was to follow when a good delivery into our box left Star's defence ball-watching; simple far post killer goal on 20 minutes.  What followed next threw all preparations out the window, not happy with a few kindergarten Linesman decisions, our captain, Skitz, decides to inject some high-octane verbal abuse towards him resulting in a straight red.  Down to 10 men from the 35th minute we had no time to feel sorry for ourselves, credit to all the players for clearing their heads and seeing the half out by playing with some great ball retention.
Half time discussion was around keeping the ball and the importance of taking any chances coming our way; with Dan Moses & Goughy marshalling the defence you had to wonder who had 10 men!
In the 60th minute the extra man paid off, Pelsall increased their advantage further following a long, hopeful ball forward.  A small comfort to take from it all was the fact that the better football was being played by Star, resulting in a fine execution from Relly, who turned his man outside the box before finishing clinically.  A 3 – 1 defeat was hard to take but under the circumstances the 10 men (and substitutes) showed great effort to keep the game competitive.
A special mention to goes out to Dominic walker who made his Reserve team debut, stepping up from the U17s.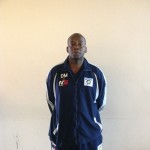 Report by: Deno